Alcohol ingredients are common in cosmetics, and alcohols for the most part are not at all problematic.
 However, one type of alcohol, simple alcohols can be quite drying to the skin because they evaporate very quickly. This can cause irritation in some cases. These alcohols should never be used alone on your skin, but in combination with other cosmetic ingredients, they are usually not a problem. However, for some people with sensitive skin avoiding products with these simple alcohols may be beneficial. If you have found that your skin reacts to cosmetics with alcohol, then you can avoid them by looking for face care products alcohol-free  here.
A product is labeled alcohol-free if it contains none of the following:
SD Alcohol
Alcohol Denat
Isopropyl Alcohol
Alcohol
The EU's Scientific Committee on Consumer Safety has identified and established 26 ingredients used in cosmetic products as potential allergens (likely to cause skin allergies).
According to EU directives, cosmetics manufacturers are required to list these ingredients on the product label if their concentration exceeds 0.01%.
You can see them EU-Allergen free cosmetics  here. These products do not contain any of the following 26 identified ingredients (synthetic or natural).
| | | |
| --- | --- | --- |
| Designation | Recommendation | Usual origin |
| Alpha-Isomethyl ionone | Synthetic |   |
| Amyl cinnamal | Synthetic |   |
| Amylcinnamyl alcohol | Synthetic |   |
| Anise alcohol | Synthetic or natural | Honey, tomato |
| Benzyl alcohol | Synthetic or natural | Jasmine, apple, banana, etc |
| Benzyl benzoate | Synthetic or natural | Jasmine, Tolu |
| Benzyl cinnamate | Synthetic or natural | Tolu, Copahu |
| Benzyl salicylate | Synthetic or natural | propolis |
| Butylphenyl methylpropionic | Synthetic | N/A |
| Cinnamon | Synthetic or natural | Cinnamon, patchouli, etc |
| Cinnamyl alcohol | Synthetic or natural | Hyacinth |
| Citral | Synthetic or natural | Peripherals, berries, etc |
| Citronellol | Synthetic or natural | Lemongrass, rose, etc |
| Coumarin | Synthetic or natural | Woodruff, Flouves, Sweet clover |
| Eugenol | Synthetic or natural | Ceylon cinnamon, basil, etc |
| Farnesol | Synthetic or natural | Rose, lime etc |
| Geraniol | Synthetic or natural | Tangerine, lavender, etc |
| Hexyl cinnamal | Synthetic |   |
| Hydroxycitronellal | Synthetic |   |
| 3-cyclohexene carboxaldehyde | Synthetic |   |
| Isoeugenol | Synthetic or natural | Citronella |
| Limonene | Synthetic or natural | Lemon, orange, etc |
| Linalool | Synthetic or natural | Thyme, lavender, blueberry, etc |
| Methyl 2-octynoate | Synthetic | N/A |
| Evernia prunastri (Oak moss) | Natural | Oak tree |
| Evernia furfuracea (Tree Moss) | Natural |   |
It is possible that cosmetics contain one of the 26 ingredients without appearing in the ingredient list because it does not cover the concentration limit above 0.01% and the manufacturer has chosen not to mention it since it is not required.
Note: The EU Allergen Free label is not personalized for allergies you may have and does not constitute medical advice.
Parabens are a large group of chemical preservatives. They are used because they prevent the growth of bacteria and microorganisms and extend the shelf life of cosmetics.
In recent years there has been a debate about whether small amounts of parabens are absorbed by the body and affect it negatively. The Scientific Committee for Consumer Safety of the European Union has not confirmed the above and allows the use of parabens from 0.19% up to 0.8% in cosmetic preparations. If you are concerned about the safety of your health due to parabens, do not hesitate to avoid them by choosing your skin care products paraben free here. If not, don't worry about them because they fully follow all safety regulations!
A product is labeled paraben-free if it contains none of the following:
Sodium Isobutylparaben
Sodium Ethylparaben
Sodium Butylparaben
Propylparaben
Isopropylparaben
Isobutylparaben
Sodium Propylparaben
Butylparaben
Ethylparaben
Sodium Methylparaben
Methylparaben
If you've used a skincare or makeup product that made your skin look and feel smoother temporarily, it probably contained silicone.
They are a popular class of ingredients found in cosmetics due to their smoothing, smoothing and easy-to-use properties, helping to create an artificial layer / barrier over the skin or hair. For the same reasons they are widely used, they are also avoided. Silicones have been reported to cause the skin to feel suffocated and build up of ingredients that are difficult to wash off. As a result, there are people who are bothered by this feeling and avoid cosmetics with silicones. If you have had bad experiences in the past with cosmetics containing silicones, then you can avoid them by choosing products  Silicone-free here
The ranking Silicone– free includes only the most common silicone ingredients.
These are: Amodimethicone, Behenoxy Dimethicone, Bis-Aminopropyl Dimethicone, Cetearyl Methicone, Cetyl Dimethicone, Cyclomethicone, Cyclopentasiloxane, Dimethicone, Dimethicone Copolyol, Dimethiconol, Methicone, Phenyl Trimethicone, Phenyl Trimethicone, Stearethethyl Dimicone.
Note: The above list includes part of the silicone ingredient category and not all silicone ingredients that may be found in cosmetic products.
Sulfates are a large group of ingredients that act as cleansers in cosmetics. They help remove debris from your skin and hair, making dirt and make-up residue softer so that water can wash it away with ease.
However, some sulfates are so good at their job that they can strip the skin of its natural oils that keep it hydrated and protected, leading in extreme cases to dryness and irritation. Most people won't have problems with sulfates, but if you find your skin reacts negatively to them you should avoid them, looking for Sulfate-free products here
A product is sulfate-free if it contains none of the following:
TEA-Dodecylbenzenesulfonate
Ammonium Laureth Sulphate
Sodium Lauryl Sulfate
PEG-15 Cocaine
Sodium Laureth Sulfate
Sodium Cocoyl Sarcosinate
Sodium C14-16 Olefin Sulfonate
Dioctyl Sodium Sulfosuccinate
Ammonium Xylenesulfonate
Ammonium Lauryl Sulfate
Sodium Xylenesulfonate
Sodium Myrrh Sulfate
Sodium Lauryl Sulfoacetate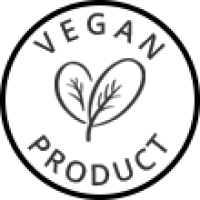 Vegan skincare and skincare products do not contain any ingredients derived from animals. These products are made from plants and minerals as well as from safe synthetic ingredients. The products of animal origin that are commonly used in cosmetics are the following:
| | | |
| --- | --- | --- |
| Allantoin | Carmine | Keratin |
| Albumin | Collagen | Lanolin |
| Alpha-Hydroxy Acids | Cysteine | Snail extract |
| Beeswax | Elastin | Squalene |
| Bee Pollen | Fish scales / Guanine | Tallow |
| Biotin | Glycerin | Wax |
A product is vegan if it does not contain any ingredients of animal origin whether listed above or not. The vegan classification occurs when the product has been designated as vegan by international organizations such as PETA or the Vegan Society and by the cosmetics manufacturer.
If you are interested in vegan products you will find here
Cruelty free products belong to brands that choose not to participate in animal testing for all their products. These brands are tested and certified for this practice by at least one of the following organizations:
Leaping Bunny (US & International)
Beauty without bunnies (PETA- International)
Korea Animal Rights Advocates (KARA)
Japan Animal Rights Association (JAVA)
If you are interested in cruelty free products you will find them here